Don't Cover Imperfections,
UNCOVER THE BEAUTY FROM WITHIN
SUPER SKINFOOD™ INGREDIENTS
"Blue Crystalline Power-Packed Face Serum" features multifaceted benefits that adapt and improve to the changing skin. In combination with high-quality, clinically proven botanical extracts, the serum is powerful yet gentle.
28 days of continued use reduces wrinkes by 52%, and increases smoothness by 36%.
Shop All
THE GOOD STUFF
The Beautiful Thing about our product lies in it's restorative benefit.
Know to controls excess oil production & strengthens skin barriers
Known for Antibacterial properties purify pores and nourish with brightening antioxidants
Contains more antioxidants than Vitamin C, soothes and conditions stressed-out skin
Known to improves elasticity and moisture levels in the skin
Rich with essential kind-to-skin vitamins and minerals
"Botox-like" building blocks creates lasting support for your skin
"Less than a month apart results. Only thing I changed was your serum!"
– Marissa Madrid
Love the texture
"I'd been using Blue Crystalline for about a month when a friend of mine commented that my skin looked really good. She asked me if I had gotten Botox. "
– Alyssa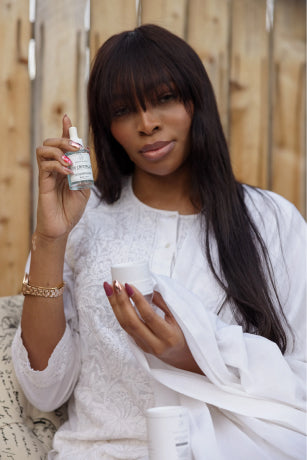 Better for my skin
"My skin looks and feels so supple. It feels so good on my skin. I've been using it regularly. I love it."
– Lana Patel / Trans Activist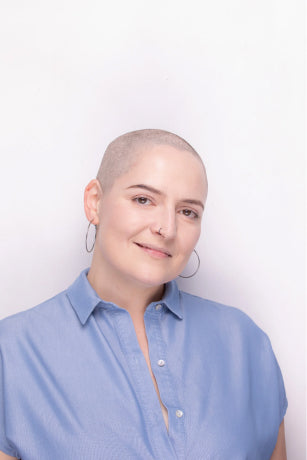 My skin love it!
"Since using the Earth & Halo Power-Packed Serum for these past couple of months, I've noticed my skin becoming more even in tone, firmness, and clarity. I love it!"
– Eva Marie / Makeup Artist
No more Hormonal Acne!
As an adult (especially as I enter menopause) I have noticed acne showing up on my chin line. I purchased Earth Halo and after only a few days of use my acne was gone and it has not returned. I'm amazed that such a small drop of this magical blue serum makes such a difference.
– Marianne Emma Jeff / Business Coach
Amazing Product
I was diagnosed with breast cancer last year and had to undergo chemotherapy, which messed with my skin. I've been using Earth & Halo serum every day for a few weeks now and I've noticed my skin's texture has improved significantly.
– DR. ZARINA / Dermatologist